E8124 (BBG)
Reinforcement of balconies in Sant Cugat del Vallès
The initial situation was an emergency situation: the ceramic bricks that that covered the inferior part of the balconies' concrete slab were falling directly to the ground. An inadequate design of the construction detail had led to this situation: the handrail bricks were fixed to the slab only by a layer of mortar. This, added to the fact that this same mortar had lost a lot of adhesion capacity due to its aging, was causing a lot of fissures around the whole building, especially in the balconies area. Moreover, the stability of the whole was in a very precarious situation since neither the metallic handrail nor the ceramic parapet were not fixed to the concrete structure at any point. Given these circumstances, an immidiate intervention needed to be done.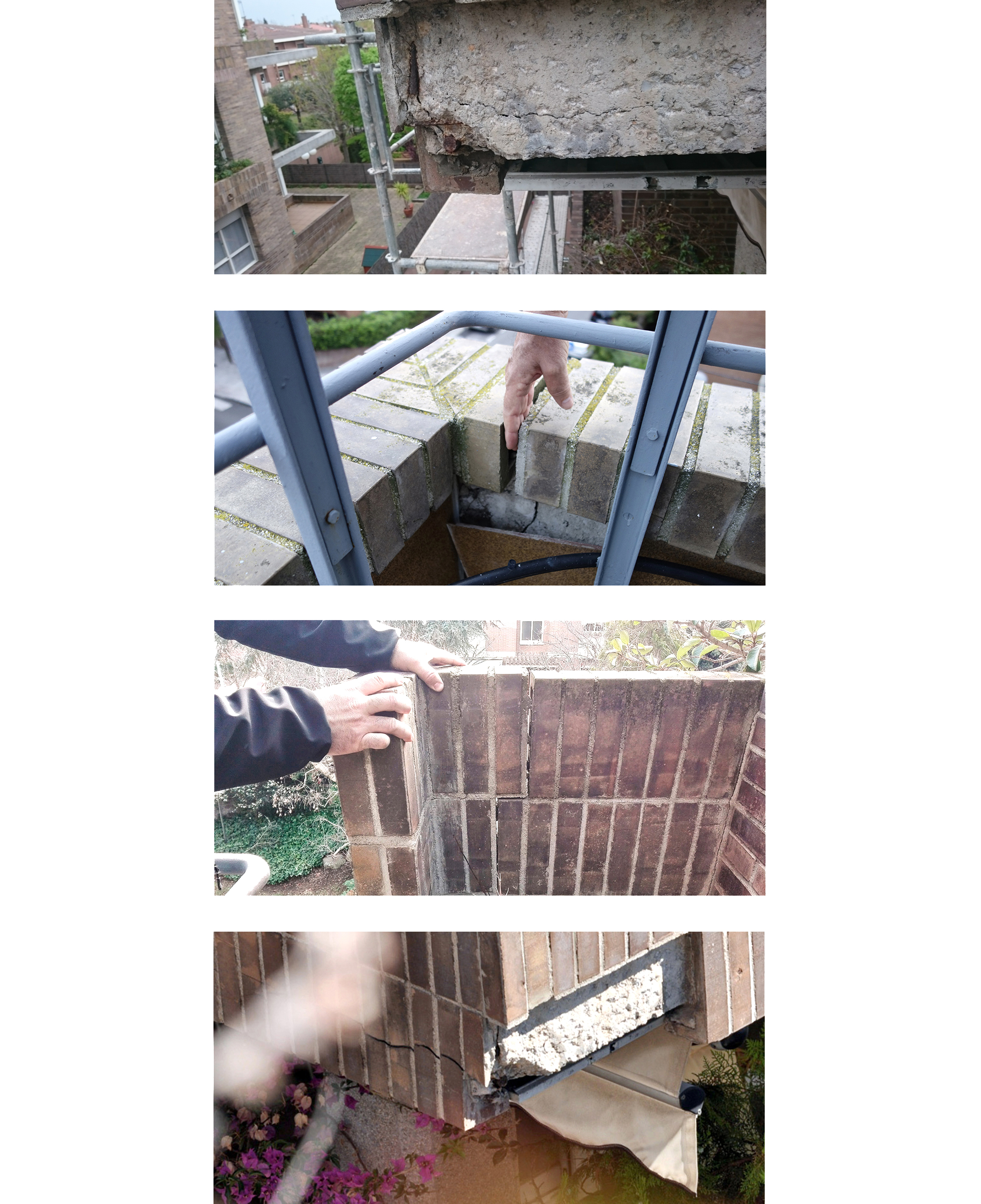 The reinforcement had to, first of all, deal with the fact of stopping the bricks from falling. To achieve that, a metallic "L" shaped profile is placed under the damaged bricks, all along the balconies perimeter. This "L" shaped profile is supported by punctual vertical "U" shaped profiles which, at the same time, are fixed to the existing interior handrail. Also, the solution had to be as aesthetically integrated as possible and not become something that would stand out too much. In that sense, the new metallic profiles were very similar in colour and size to the existing structure and in addition the vertical profiles followed the same façade rhythm as the original handrail.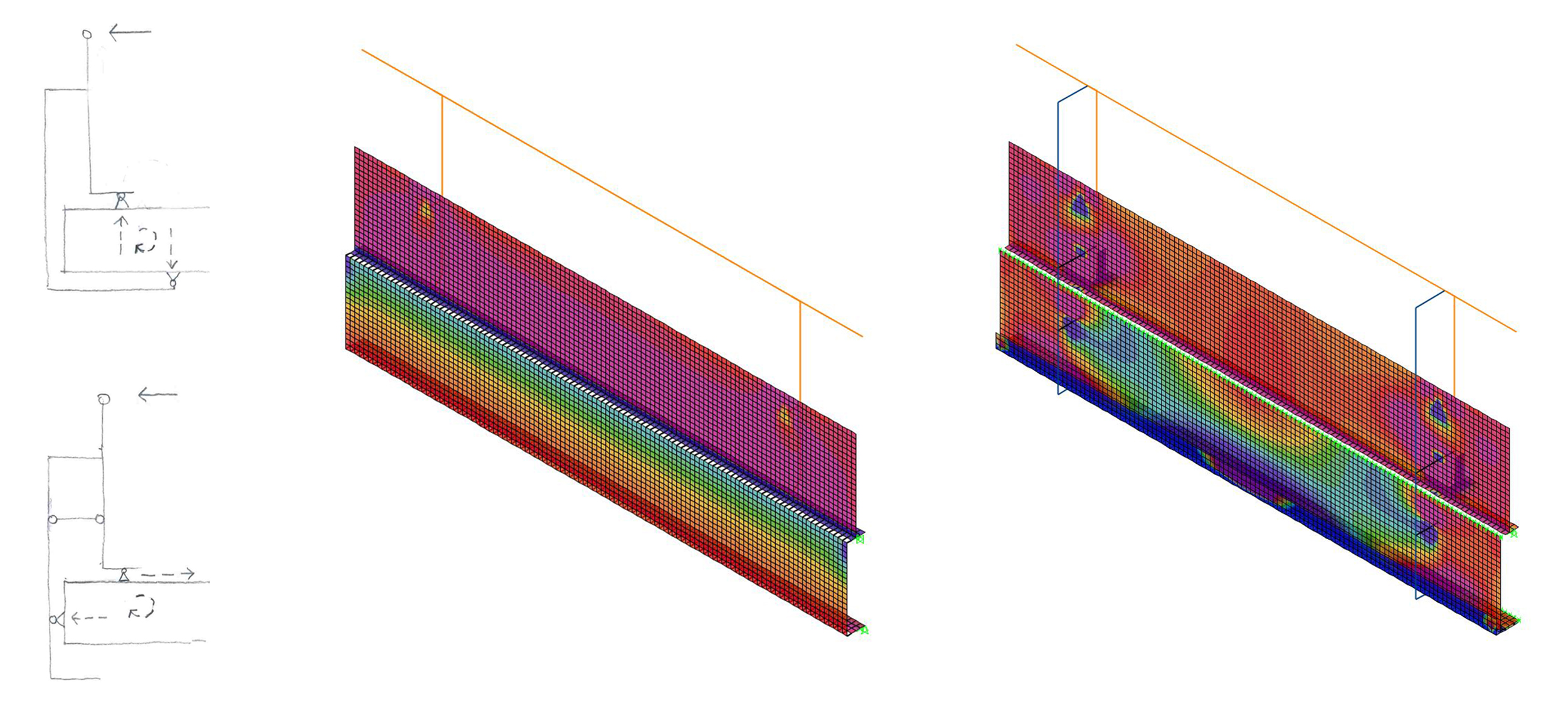 To achieve a new stability of the whole balcony parapet, it was very important to fix both the original structure and the new one to the concrete floor slab. In this way, the moment that a horizontal force could provoke – wind or use of the handrail – is countered by a new pair of forces that make a moment in the opposite direction to the first one. In order to verify the functioning of the reinforcement, a 3D model of the balcony was done using a finite element analysis computational program.
The construction process presented two main challenges. First, it had to take as less time as possible since the inhabitants would still be living in their houses during the whole process. This led to prefabricate as much as possible the metallic structures and their superficial protection painting. Second, the design of the new structure had to foresee all the dimensional irregularities that the existing balconies could have, but at the same time it still had to be as precise as possible. Because of that, the use of deformable materials such as neoprene was crucial.